BLOOD AND SALT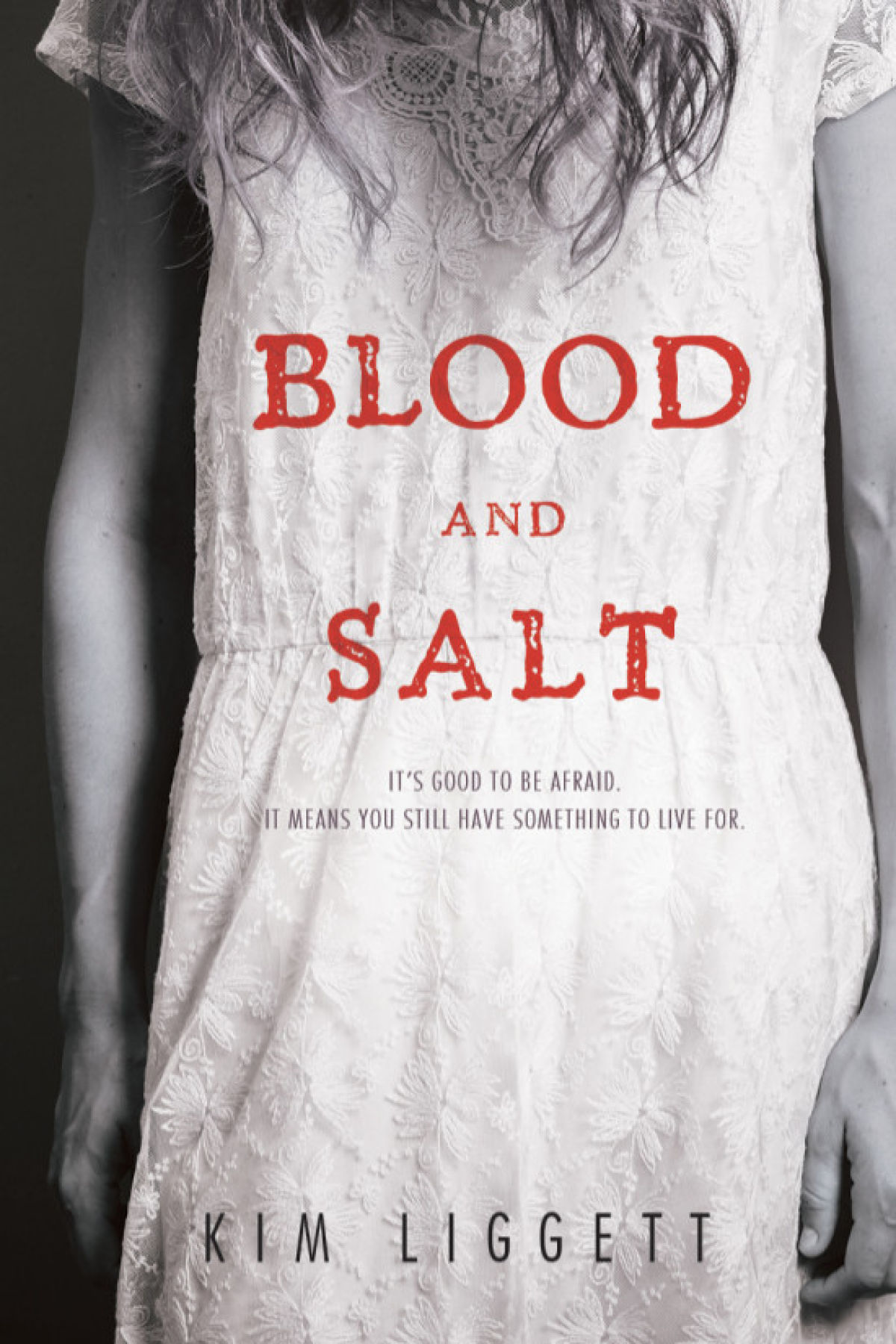 September 22nd, 2015 | Putnam/Penguin Random House
Available for pre-order on Amazon and Barnes & Noble
Romeo and Juliet meets Children of the Corn in this one-of-a-kind romantic horror.
"When you fall in love, you will carve out your heart and throw it into the deepest ocean. You will be all in—blood and salt."

These are the last words Ash Larkin hears before her mother returns to the spiritual commune she escaped long ago. But when Ash follows her to Quivira, Kansas, something sinister and ancient waits among the rustling cornstalks of this village lost to time.
Ash is plagued by memories of her ancestor, Katia, which harken back to the town's history of unrequited love and murder, alchemy and immortality. Charming traditions soon give way to a string of gruesome deaths, and Ash feels drawn to Dane, a forbidden boy with secrets of his own.

As the community prepares for a ceremony five hundred years in the making, Ash must fight not only to save her mother, but herself—and discover the truth about Quivira before it's too late. Before she's all in—blood and salt.
The sequel HEART OF ASH will be released on February 20th, 2018
THE LAST HARVEST
January 10th, 2017 Tor Teen/ Macmillan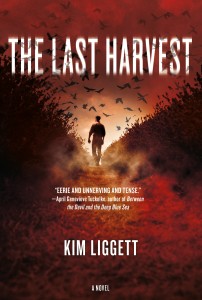 "I plead the blood."
Those were the last words seventeen-year-old golden boy quarterback Clay Tate heard rattling from his dad's throat when he discovered him dying on the barn floor of the Neely Cattle Ranch, clutching a crucifix to his chest.
Now, on the first anniversary of the Midland, Oklahoma slaughter, the whole town's looking at Clay like he might be next to go over the edge. Clay wants to forget the past, but the sons and daughters of the Preservation Society—a group of prominent farmers his dad accused of devil worship—won't leave him alone. Including Ali, his longtime crush, who suddenly wants to reignite their romance after a year of silence, and hated rival Tyler Neely, who's behaving like they're old friends.
Even as Clay tries to reassure himself, creepy glances turn to sinister stares and strange coincidences build to gruesome rituals—but when he can never prove that any of it happened, Clay worries he might be following his dad down the path to insanity…or that something far more terrifying lies in wait around the corner.
"Eerie and unnerving and tense."—April Genevieve Tucholke, author of Between the Devil and the Deep Blue Sea
"An utterly terrifying tale that's impossible to put down. It will haunt you long after you've turned the last page. Prepare to be transfixed."—Jasmine Warga, author of My Heart and Other Black Holes
"This book had me laughing at the same time goosebumps crawled up my arm. Liggett has a talent of balancing humor and horror to ensure you turn the page, which I did, long into the night (admittedly an unwise venture with a story such as this one). Inventive, chilling, immersive, and above all terrifying. I love this book."—Virginia Boecker, author of The Witch Hunter
HEART OF ASH
February 20th, 2018 Putnam/Penguin Random House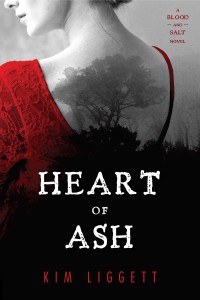 Ash may have escaped the immortal-worshipping cult that killed her mother, but the love of her life is still under its thrall. Dane has been possessed by his diabolical ancestor Coronado, a man who's fabulously wealthy, dripping with fame, and the leader of Europe's most dangerous immortal network. Dane begs Ash to join him at Coronado's castle in Spain, and swears that his blood bond with Ash is stronger than Coronado's hold over him. Ash is desperate to help Dane vanquish Coronado without having to sacrifice herself to the darkness. But when you're all in, blood and salt, the only way to hold on to the light might just be by setting everything on fire.
THE UNFORTUNATES
Tor Teen
Release date: July 10th, 2018
Stay tuned for cover reveal and copy description.
THE GRACE YEAR
Wednesday Books- St. Martin's Press
Release date: January, 2019